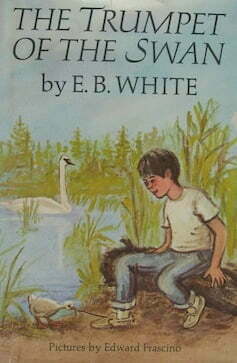 When I was a kid, like many kids, the stories I loved best were the ones with talking animals, from Louis the swan in The Trumpet of the Swan, to the rabbits in Watership Down, to a certain frog named Kermit. There's something undeniably magical about looking at the human world through the eyes of animals.
Now that I'm all grown up, I've noticed that apart from being fantastic and enchanting, and, well, anthropomorphic, all those stories have something else in common. They all somehow manage to strike at something deeper about nature and humanity and the cycle of life. (Yes, even Kermit.)
I loved all those stories, but I had one clear favourite: Fantastic Mr Fox, by Roald Dahl. But long before Fantastic Mr Fox was a glint in Roald Dahl's eye (much less Wes Anderson's), another talking fox was at the heart of another story, a story for grown-ups: The Cunning Little Vixen, the opera by the Czech composer Leoš Janáček.
It's just as enchanting and just as powerful, and I'm lucky to get the chance to present it this Saturday Afternoon at the Opera, August 21, on CBC Radio 2, in a production from Florence with the glorious Isabel Bayrakdarian in the starring role. I'll also be celebrating the life of the late Australian conductor and Janáček champion, Sir Charles Mackerras, who died this past July.